We manufacture a variety of OEM cables for various industries and applications. This includes OEM power cables, OEM automotive cables, OEM consumer electronics cables, special application, medical and industrial OEM cables. We provide standard and custom molding and if desired, branding to all customers. Our cable assembly facilities can easily accommodate large orders as well as smaller order quantities.
Being an ISO9001, 14001 and TS 16949 certified OEM cable manufacturer, we maintain the highest standards of all cable assembly products. Our tooling and manufacturing setup allows us to assemble the most complex custom OEM cable orders.
OEM Cable Manufacturing Examples
Flat Ribbon Cable OEM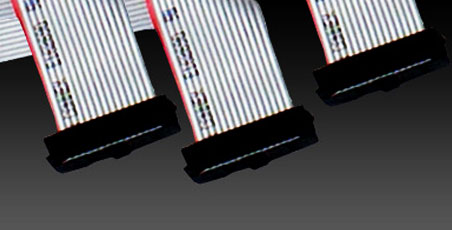 Flat ribbon cables are used mainly for internal data transfer applications and often referred to as "wire harness assembly". Flat ribbon cables use special connectors designed specifically for each type of flat ribbon cable. A common type of connector is the Insulation Displacement Connectors or IDC used with Flat ribbon cables. Flat ribbon cable assembly may include special shielding, cable bonding, folding and splitting. We employ specialized modern equipment and tooling capacities to produce many kinds of flat ribbon OEM cables.  We use only the best suppliers of cable ribbons and connectors or use our client's preferred sources.
OEM Molded Cables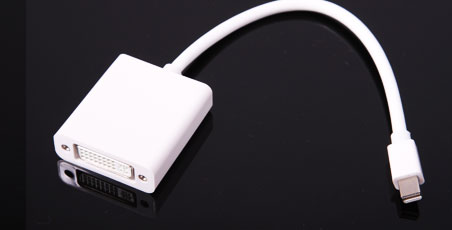 We produce a variety of custom molded cables where cable connectors are sealed in a molded case. Molding increases the durability of cable assembly and its aesthetics. Our injection molding equipment allows us to create custom branding and various shapes and colors of the highest quality molded cables. We can also help you with molding design and prototypes. Since custom molding requires special tooling, if you are on the market for OEM molded cables, this option is usually used for mass production. Our manufacturing setup offers significant savings on custom molded cable assembly.
Miniature OEM Cable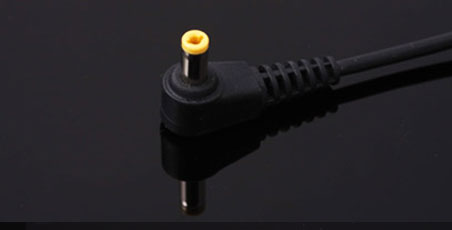 We engage in the manufacturing of micro or miniature cables as well. . Special machines and tooling maybe required for the cutting, stripping and assembly of miniature OEM cable products. We manufacture a variety of OEM miniature cables in massive quantities. Due to the advancements in electronics engineering, many consumer products have shrank in size and the application of miniature OEM cables has increased in the recent years.
An important factor to consider when outsourcing this type of product is the precision of assembly and the durability of the item. Our machine automation, skilled engineers and assembly line workers will allow you to achieve both at a very competitive price.
Automotive OEM Cables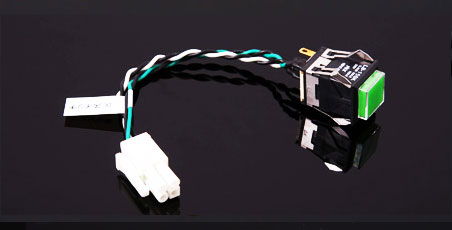 Automotive OEM cables have been a part of our production variety for a long time; we have supplied automotive manufacturers as well as aftermarket automotive part distributors with wide spectrum of automotive OEM cables and automotive wire harness assemblies. With our production capacities, we can manufacture large quantities of molded, crimped, hybrid, multi-conductor and sensor assembly automotive cable products.
We are an accredited TS16949 automotive cable assembly manufacturer.
Multi Conductor OEM Cable Assembly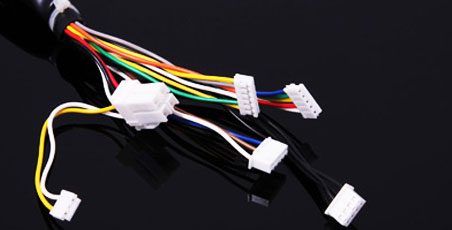 We have a wide range capacity of manufacturing OEM multi-conductor cables of various types, shielded as well as multi-shielded and unshielded cables. We can provide you with a multitude of connector and splitter assembly types with different molding options. Our engineering team will be glad to assist you in the design of your custom OEM cable prototype and help you to get it into production.
Coaxial Cable OEM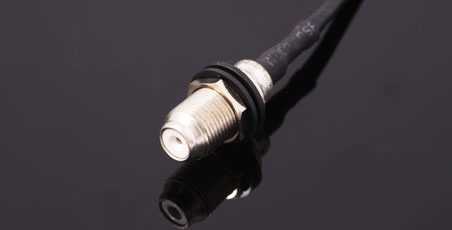 Various types of coaxial cable assembly can be expediently produced in our manufacturing facilities and shipped directly to your door. Using the latest in cable stripping equipment combined with a skilled workforce, our RF cable assembly is of the highest quality. One of the most important factors in coaxial cable production is the precision of cable stripping to ensure low loss termination and a solid RF connector assembly. Our equipment allows us to work with a wide spectrum of coaxial cables and connectors of many types to accommodate your specific application.
Power Cable OEM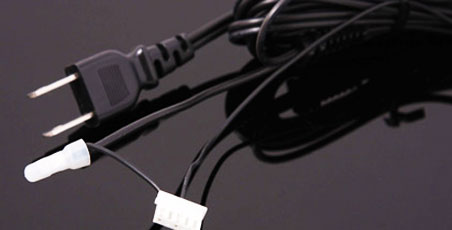 We manufacture various types of power OEM cables designed for North American market as well as worldwide distribution. Power cable assemblies include industrial, consumer and specialty power cable assembly. We produce both molded power cables as well as non-molded connector enclosures. Various types of cable and shielding configurations are used to accommodate clients' specifications. Many of the power cable configurations include charger integration and production of chargers and power cables for small electronic devices. Our manufacturing capacity allows us to produce large quantities of OEM power cables.
Apple OEM Cable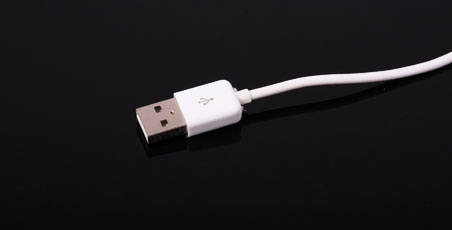 Apple products are in high demand worldwide which creates a need for large amounts of Apple-branded cables for both, original brand and aftermarket. We produce various types of cables for Apple Corporation and add-ons manufacturers. This include, high speed USB cabling, molded hybrid cables, power cables as well internal wire harness components. Our engineers work closely with outsources ensuring the highest quality in both connectivity and durability of all products.
Specialty OEM Cable Assemblies
Since we are supplying various industries with OEM cables, specialty cable assemblies are very common inquiries. Our expert engineering team can provide you with recommendations and assistance in creating a prototype for your specific application. This collaboration helps our clients to reduce development time and assures that the design of your specialty OEM cables will meet all technical specifications. What can be considered a specialty OEM cable assembly? This can involve special environmental conditions in which the cable will perform. That means that certain types of shielding and wire may need to be used, for example, in an outdoor, desert environment solar array.
Some specialty cables include hybrid cable assemblies where a variety of wires, cables, connectors and splitters are assembled together to create a complex cable product. Often, sensors may be a part of the design as well. OEM specialty cables may involve custom tooling with a combination of manual cable assembly. Finding a perfect solution for your special cable assembly design can become a real challenge and that's where our engineers can help. Since specialty OEM cables became a part of our manufacturing portfolio a long time ago, you can inquire with confidence that we will provide you with a perfect solution and support at an affordable price.