Our cable manufacturer, Saison Electronics is a Japanese owned and operated company headquartered in Hong Kong with manufacturing facilities in Guangdong Province, China, one of the global centers of the production of cable and wire harness assemblies. Saison is also in the process of opening another manufacturing facility in a nearby province.
Saison occupies several major cable assembly and manufacturing facilities and supply OEM cables and wire harnesses to major electronics OEM (Original Equipment Manufacturers) companies, Contract Electronics Manufacturers (CEMs), Electronics Manufacturing Service (EMS), automotive-related product manufacturers and industrial distributors worldwide.
Our Cable Manufacturer Saison Electronics Video Introduction
Cable Manufacturer Profile
We produce highly diversified OEM cable and wire harness assembly product lines. Our products include, but are not limited to, computer cables (internal and external), OEM power cables, OEM medical cables, OEM automotive cables and wiring harnesses, consumer electronics cables and wire harness, custom specialty wire harness products, harsh environment OEM cables and more.
Our logistics accommodate the most demanding production schedules from clients all over the world including North America, Japan, China, Austria, Germany, England, France, Mexico, Singapore, India and Thailand.
With over 25 years of OEM cable and wire harness assembly manufacturing experience we have become one of the leading sources of custom cable assembly worldwide.
Our Manufacturing Facilities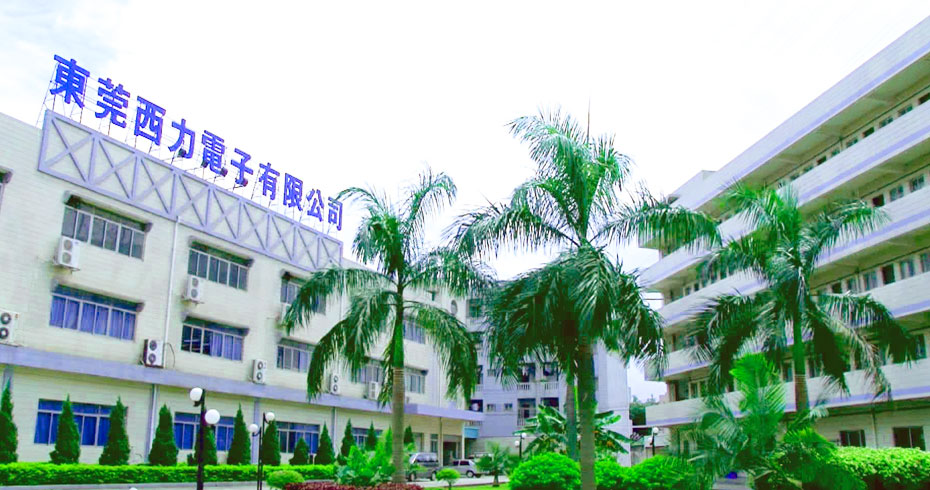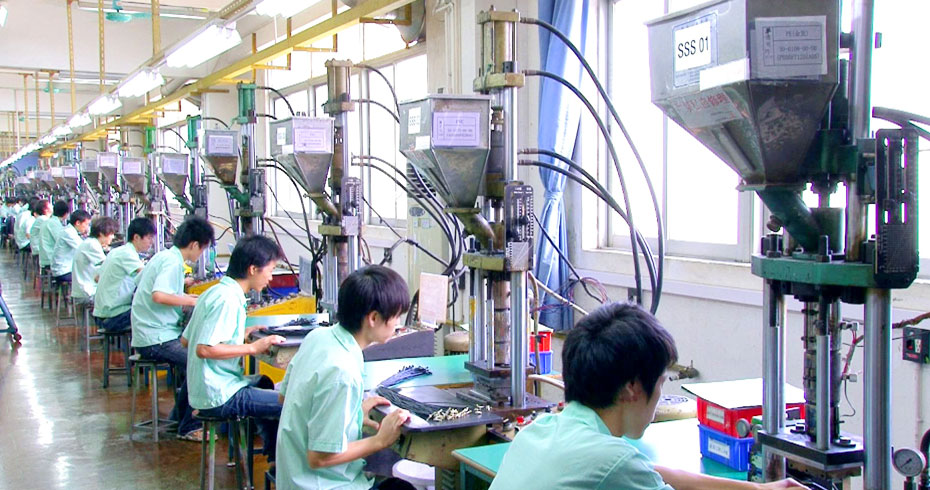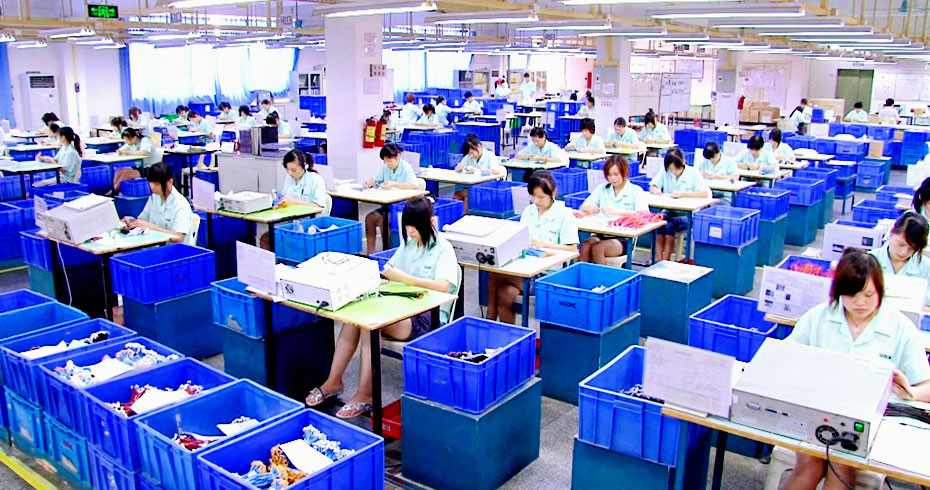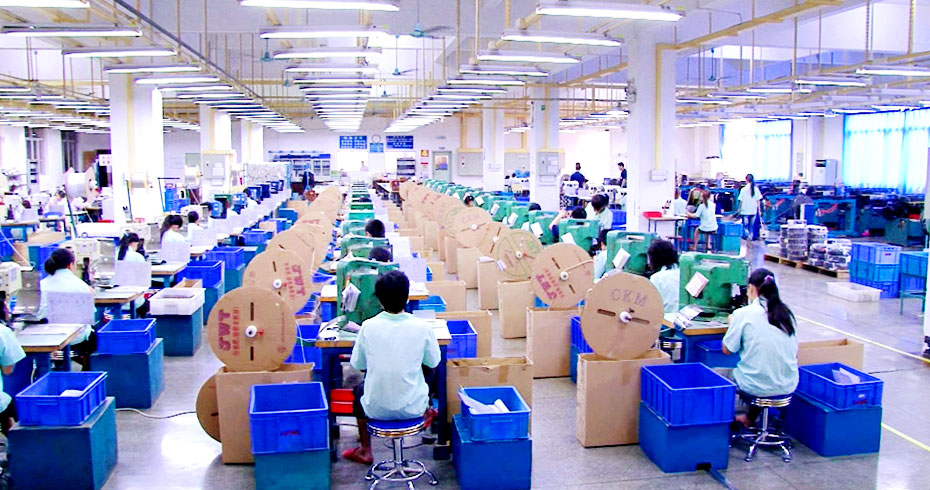 OEM Cable Manufacturing Capacity
We currently occupy over 190,000 ft2 of manufacturing facilities with over 700 employees. Such capacities, combined with a well planned production and logistics of a premium cable supplier, allow us to fulfill very large production quantities and deliver products on time to all of our clients. However, not all of our production is based on large quantity orders. We accommodate client needs for smaller quantities of highly specialized cable and wire harness assemblies and our engineering department, production and QC ensures that these unique assemblies are of the highest quality.
We use the most modern cable assembly equipment and utilize the latest technologies and techniques in quality control. Continuous internal innovations allow us to maintain flexible production schedules and results in increased OEM cable manufacturing capacity. This plays a significant role during our busiest seasons in cable production.
Cable Manufacturer Certifications
We are an ISO 9001 and ISO 14001 certified cable manufacturer with ISO/TS 16949 accreditation.  We maintain full compliance with cable and wire harness production requirements in all major industries and adhere to local and worldwide cable and wire harness manufacturing standards.
Here you can find more information on our cable manufacturer certifications.
OEM Cable Applications
We manufacture cable assemblies and wire harnesses for a wide spectrum of industries which include but are not limited to:
Automotive
Consumer Electronics
Domestic Appliances
Power Tools
Electrical Equipment
Cell Phones
Medical
Network Systems
Computers
Solar Power
Gaming Platforms
Specialty Cables
Many of our OEM cables and wire harness assemblies are very unique and some are designed specifically to operate in the extreme environmental conditions.
Outsourcing Custom Cable Manufacturing To China

Our company has a strategically beneficial geographical location, which allows us to reduce overhead and pass the savings onto our clients. While globalization has shifted most of the world's manufacturing to China and other developing nations, there are some variables that position some of the Chinese manufacturers above the others.
Important factors include quality and management. Many cable manufacturers from across the world have moved their production to China but are unable to successfully compete in the global arena due to the lack of quality control and failure to secure qualified staff and labor, as well as comply with environmental and safety standards.
Saison Electronics is a Japanese company with manufacturing facilities in China. All critical departments are headed by a very experienced Japanese staff with many years of experience working in major Japanese electronics companies. Having moved our manufacturing facilities to China in 1985, we have had many years to perfect production, quality and management in China. We have combined the best of the Japanese and Chinese working cultures to create a unique company to provide the best products in our field.
We have been a preferred choice for many brand-name manufacturers over the years due to our quality, engineering support, pricing and logistics. Another factor is manufacturing capacity. It is advantageous if a cable manufacturer has the adequate capacity to fulfill large orders and able to meet deadlines. Sometimes manufacturers can over promise just to get the order. Therefore when outsourcing an OEM cable manufacturer, please ensure that your sources are capable of meeting your production needs without sacrificing quality standards or causing delays.
Our careful production planning and skillful material acquisition allows us to accommodate our clients' high volume orders with the most demanding production schedules. In an unlikely event that our production schedule cannot meet your expectations, we will inform you upfront before taking your order and even may recommend other qualified sources.
When outsourcing a highly specialized cable and wire harness assembly, you certainly would like to have a prototype built by the OEM cable manufacturer. This is a very important step that will allow you to judge the quality, skills and knowledge of the manufacturer. We produce prototypes for highly specialized cable and wire harness assemblies as well as samples of standard cable and wire harness products. Please note that if you have designed a custom molded connector and would like to request a sample, tooling charges may apply.
Much about a manufacturer can be said by the list of its clients. If you see well-known, high quality brand names on a cable manufacturer's list, chances are you will be in good hands. Our Company has one of the most impressive client lists in the industry. Compiling such a list is only possible through years of dedicated service, deep knowledge of the industry and engineering, highest quality and integrity of operations.
These are a few factors that will help you to outsource a reliable OEM cable manufacturer. Connective LLC provides dedicated support to our North American clients. Contact us today and share with us your needs and your goals.