OEM Cable Manufacturer & Supplier – Connective LLC
Connective LLC, a cable supplier, is a cable manufacturer and distributorfor the North American market. We have been supplying OEM cable products to large and small companies worldwide since 1985. Our clients include companies like Sanyo, Sony, Toyota, Panasonic and many other many other large brand name companies..
Our manufacturing Company, Saison Electronics is known for its outstanding quality of cable and wire harness assemblies, logistics and client support. We have become a preferred source of OEM cable and wire harnesses for the leading electronics, automotive, medical and special application product manufacturers. This can be attributed to our highly qualified engineering staff, robust logistics department, competitive pricing and exact made-to-specification high quality cable and wire harness products.
Due to the growth of Saison Electronics and our expansion into global markets, a new company, Connective LLC was formed to act as our exclusive cable distributor and supplier for the US and Canada markets. Welcome to our website! Here you can find relevant information on wire harnesses and cable products, get in touch with your regional sales agent and receive a quotation on the product of your interest. We are committed to providing you with unparalleled support and the cable assembly products which meet your manufacturing and distribution needs. Connect with Connective LLC today!
Custom Cables For Following Industries
Automotive
Consumer Electronics
Domestic Appliances
Power Tools
Electrical Equipment
Cell Phones
Medical
Network Systems
Computers
Solar Power
Gaming Platforms
Specialty Cables
OEM Cable
OEM cable assembly has been our specialty for over 25 years. Whether you are outsourcing a standard network cable, power cable, complex wire harness or a unique custom designed hybrid cable product, we can help. Our engineers are true experts in wire harness and cable assembly design and production. We are a certified cable manufacturer of various cable and wire harness products and we provide the engineering assistance and support you require.
We use the latest equipment and automation in combination with our trained assembly line personnel to achieve the highest levels of quality and precision. Rigorous testing ensures that you will receive the highest quality – always! To meet your production schedule, we accommodate you with logistics and delivery worldwide. In addition to manufacturing custom cables and wiring harnesses we also produce our own cable and wire to minimize the cost of many of OEM cable products.
Manufacturer's Profile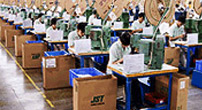 We are a leading cable manufacturer, supplying many OEMs with a variety of custom cable assembly and wire harness products. Please find more about our manufacturing capacity and large spectrum of OEM cable assembly.
cable manufacturer
OEM Cables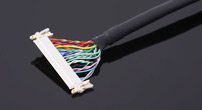 See some of the examples of OEM cable assembly products manufactured to our clients' specifications. We make custom molded cables, ribbon cables, hybrid cable assemblies, USB and other custom cables.
OEM cables
Wire Harnesses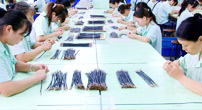 Wiring harnesses for internal integration is a big part of your production. We make automotive, consumer electronics, computer and specialty wire harnesses for a wide array of industries and manufacturers.
wire harness
Cable Supplier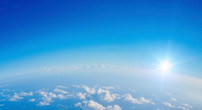 As a cable supplier Connective LLC helps outsourcing of custom connectivity components to North American manufacturers and cable distributors taking care of all technical, pricing and logistics tasks.
cable supplier
Quality Standards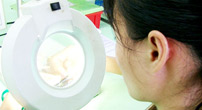 Our quality standards exceed International QC requirements. We are ISO 9001, ISO 14001, ISO/TS 16949 and JET certified. In addition to these accreditations we have an internal proprietary quality control system.
quality standards
Custom Cable Assemblies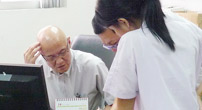 Our OEM cable Engineering Team helps manufacturers to design, test and build custom OEM cable prototypes as well as assisting in finding a perfect cost-effective solution to your connectivity needs.
custom cable assembly
Cable Supplier Logistics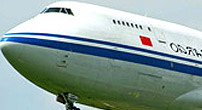 Having successfully served a large number of clients for over 25 years, we have established a reliable logistics and distribution system. Varieties of options are available offering savings and timely product delivery.
logistics
Our Clients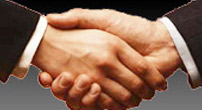 Some of the most well known brands have chosen our manufacturing services. We have been providing many companies with OEM cable, molded cable, USB OEM, wire harness and specialty cable assemblies.
our clients